The EternalCraft Podcast is a serious of Youtube videos started by former Survival Admin Garnachos, former Survival admin Nhu, and former Survival Guardian Moderator allbaseball77 that featured weekly news about the server and stories about the server's history and past.
On June 23, 2014 forum user Meowcha created a new topic discussing a new addition known as EC News. The idea was considered by former Survival Admin Granachos and eventually a series of videos known as EC Podcast was posted on allbaseball77's personal Youtube channel.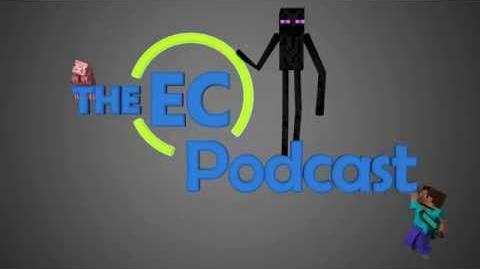 With all three moderators having to deal with their personal lives there was no time for them to create more episodes of the Podcast, so the series ended by the 6th episode.
Unofficial Series
Edit
On September 30, 2014 Survival Head moderator megaseth posted about starting a new unofficial series of the EternalCraft podcast with former Prison Admin DarkDeltaDoesMC and Prison Admin Breezayy. During this time more staff members liked the idea, and some of them offered to help with the podcast and be hosts. However one week later he posted a new topic apologizing about the series never starting due to all three staff members having a problem with different time zones.
Failed Revival
Edit
On January 22, 2015 Server Manager ZeeKingEpic and Survival Head moderator megaseth posted on the forums a topic about a new series of the EternalCraft podcast. The new series featured only one episode, after both staff members started to get busy with their lives, so the series also ended.
After the attempt failed no staff members tried to start another series by either restarting the official one or starting an unofficial series by themselves.